This is the Roll of Honour
For
Friday, February 2nd and 9th, 2018
Children who appear here have come to the attention of their teachers in a positive way. This may be for excellent behaviour, a great piece of academic work, a sporting achievement or a lovely piece of art or music.
There are so many ways to shine!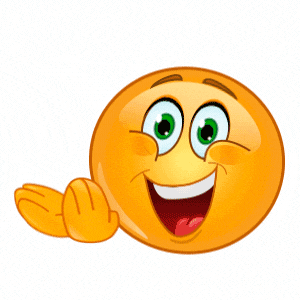 We're happy that every child in the school has appeared here at least once, by the end of the school year.
They are not in any particular order: there is no first and no last.
To this week's Roll of Honour members, the very first of the new year, and to ALL our pupils, we say:
Congratulations boys and girls!!!!
*******
Stewart Fox
Oliver Keogh
Ava Carney
Shay Hennessy
Adam Quinn
Alex Kelly
Bella Holton
Katie Flynn
Rachel Armstrong
Rhys Tarrant
Ryan Devon
Joseph Balele
Fionn Dowling
Rian O'Reilly
Kevin Molloy
Gabriela McBrearty
Regan Woods
Peter Donnelly
Sophia Hanley
Sophia Lyons
Daniel Holmes
Mattias David
Aaron Norton
Josh Finnegan
Orla McBrearty
Ciara McGuinness
Liam Tuohy
Kayla Ryan
Deivinas Dovidaitis
Sophie Mahon
Jamie Geary Gibbons
Lucas Doyle
Ruby Lancaster
Ellen Spratt
Taisia Dimitrijeva
Alex Pintican
Mark Murray
Emmaly David
Amber Byrne
Matthew Cawte
Chloe Power
Chloe O'Neill
Dara O'Sullivan
Grace Heneghan
Kerry Gallagher
Killian Wilde
Jodi Purcell
Mia Bruun
Conor O'Shea
Kyla Guiney Hopkins
Devin Maher
Faye Corcoran
Lara O'Reilly
Lukas Felten
Charlotte Cooper
Estera Vaicekauskaite
Shaniece Quinn
Amaya Hanniffy
Jade Graham
T J Butler
Aimee Greene
Seamus Brett
Alex Dunne
Ben Ellis Smyth
Joanne Kurgan
Alex Power
Ryan Lynch
Cezar Maedar
Abbie Lawlor
Liam Brooks
Cian Dowling
Leah Thompson
Joshua Keneghan
Barry Deering
Caoimhe Hennessey
HURRAY!
***
Well done to you all!
These winners will be displayed for the next week, so everyone will know who they are.
Well done girls and boys!
If you happen to be in the School Hall during the week, you can check out the Roll Of Honour book in the cabinet outside Mr O'Connor's room.
Bravo!
Well done everyone!!!